JOIN US AT A GUILD MEETING
The guild meets the third Tuesday of each month
(January - November; no December meeting). The October meeting is generally held one week earlier in the month in order to accommodate planning for our annual quilt show.

Meetings take place downstairs at the McConnell Center, 61 Locust Street, Dover, NH -- just behind the Dover Public Library

Park in the lot behind the library and enter through the door marked #2. Handicapped entrance: door #7.

Doors open at 6:15 pm, meeting begins at 6:30 pm.

Included in the business portion of the meeting are officer and committee reports, Show & Tell, and a door prize drawing.

Each meeting features an interesting program, often with nationally recognized quilt teachers and artists offering lectures and trunk shows of their work.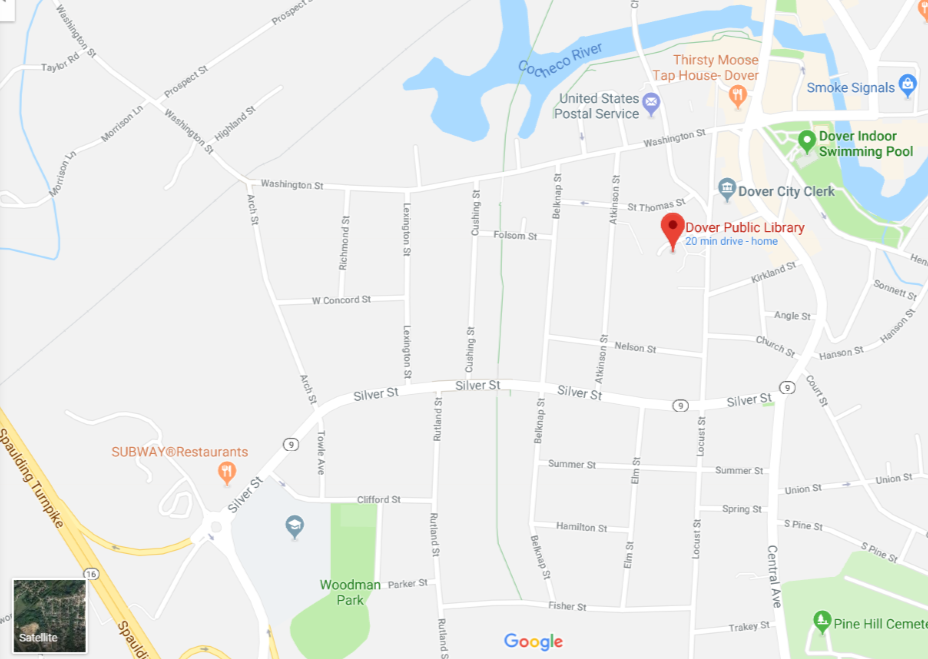 ---
2018 PROGRAMS & EVENTS

January 16 Member Mixer Game Night: Tips, Strips and Friendships

February 20 Member Show and Tell

March 20 Broadstrokes: Carol Robinson and the Merrimack Valley Quilters Guild Art Bee — Trunk Show

April 17 Adele Scott lecture — What's New? Notions and Rulers Galore

April 18 WORKSHOP: Adele Scott — On the Edge (Creative Bindings)

May 15 Here Comes the Judge lecture –
Quilt Show Judges on What Makes a Winning Quilt

June 19 David Taylor — Artistry through Applique

July 17 Susan Carlson — Trunk Show

August 21 Suzi Parron — Barn Quilts

August 22 WORKSHOP: Suzi Parron — Creating a Barn Door Quilt

September 18 Challenge Quilts

October 9 Gladi Porsche — Trunk Show

October 13-14 QUILT SHOW

November 20 Holiday Party [Members Only]




ATTEND A MEETING, JOIN THE GUILDNon-members may attend up to 2 meetings
without joining the guild.

Where a visiting artist or teacher is speaking,
a $5 guest fee is charged.

You must be a member of the guild in order to enter quilts in the annual quilt show, sign books out of the guild library, participate in group excursions, or register to take a workshop. (If space is available, non-members may be permitted to join a workshop or excursion for a premium fee.)

To join the guild, click here to download a membership form. Print and complete the form. Return with payment to the membership table at the meeting.

You can also mail your membership form along with fee to:
Cocheco Quilters Guild
PO Box 1153
Dover, NH 03820-1153